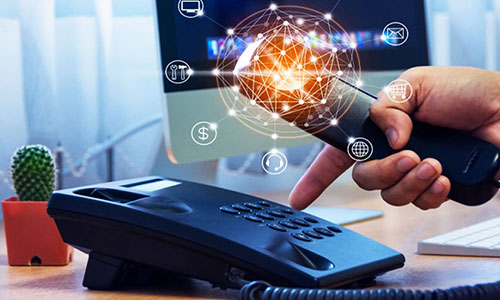 At IZONE, we pride ourselves on offering bespoke solutions that meet your business's unique needs. Our onsite IP PBX packages are designed to give small to medium sized businesses a full-service office communication system that has the power they need at a price they can afford. So, whether your business needs 5 extensions or 100, we have an onsite IP PBX package for you. With an onsite IP PBX, you get almost all the benefits of a cloud but with a few differentiators:
Better security and accessibility.
Additional redundancy by using SIM, PSTN and ISDN backup lines, all integrated in one solution. Lower running costs
IP PBX - Embedded Hybrid IP-PBX for Small to Medium sized Businesses 
Our hybrid PBX comes in Small and Enterprise versions as a standalone embedded hybrid PBX for SME`s and remote branch offices of larger organizations (1-100 users). 
We can also offer a hybrid solution (a combination of VoIP applications using legacy telecom equipment) alternative for businesses who are not yet ready to migrate to a complete VoIP solution. 
Business Support
Hybrid Solution for up to 100 users.
Trunks
VoIP Trunks (SIP or IAX2), LAN, WAN
PSTN Trunks (FXO) /Analogue PSTN Lines
GSM Trunk for Mobile Access to any network
Extensions
VoIP Extensions (SIP or IAX) for IP Phones
Analogue Phones (FXS Port)
PC Soft phones
---
For more information,
call 054 434 3541