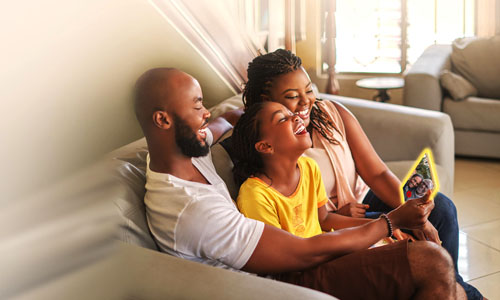 We offer a range of internet solutions targeted at both enterprise and home consumers. Depending on your location and requirements we are able to offer you a suitable solution.
FTTX (Fiber to Home & Office)
MTN fiber broadband is a high-speed fiber broadband service for home, office, communities and housing estates
MTN fiber broadband brings you high-speed internet service so you can surf the internet, stream cable TV channels, play online games, enjoy clearer video calling and do so much more.
Why should you choose MTN fiber Broadband?
Wide range of packages to choose from
Faster uploads and downloads speeds of 60Mbps and above.
Faster uninterrupted internet access.
Affordable and flexible internet at home/office
Access to additional services including fixed line, video on demand. Online gaming, video conferencing solutions etc.
Faster speed than copper and wireless.
MTN TurboNet
About MTN Turbonet
Is a plug and play super high speed 4G internet router. It comes with a high-powered external antenna and data SIM that enables it to deliver fast broadband internet in MTN 4G locations.
TurboNet provides instant high speed internet for up to 32 users at the same time.
To enjoy the service, Users location must be within MTN's 4G coverage. TurboNet is suitable for home or office use.
Benefits of the TurboNet Service:
Simple plug & play internet connection
External antenna to enhance internet connection
Affordable internet bundle plans
Voice enabled feature for calls
Self-service accessible from router
Super-high speed and reliable internet connection
---
For more information,
call 054 434 3541